Virtual workshops designed for independent students.
In-person workshops can also be arranged with studio owners. Get in touch for further details.
Level: Intermediate – Advanced
In this workshop you will learn split silk sequences that place emphasis on line, shape and angles to create a strong visual impact whilst using interesting transitions to replace familiar pathways.
Crossed arms & looped silks
Level: Intermediate – Advanced
Learn Siobhan's most popular signature creations and discover how to use only crossed arms or a loop of silk to keep you suspended in the air. Striking shapes are woven together with innovative transitions to create flowing and original sequences.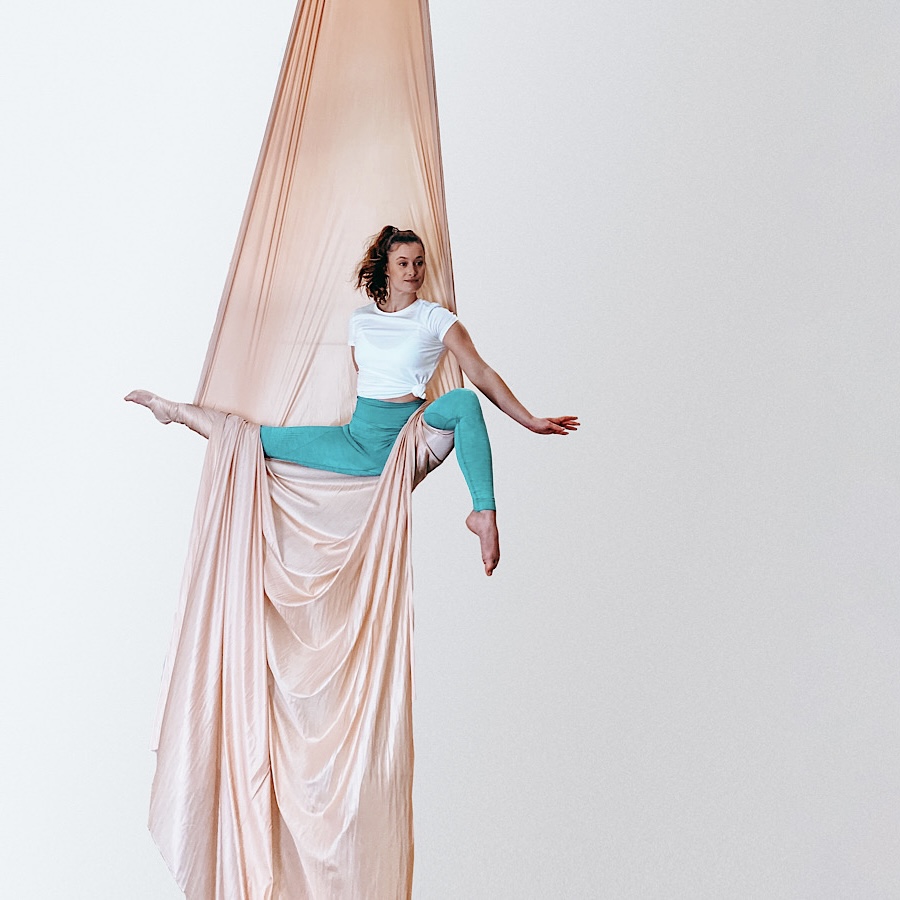 Level: Intermediate
The intricate and multidimensional nature of aerial silk offers endless possibilities! You'll finish this workshop with a new understanding of how to use an open silk to enhance your aerial practice.
Level: Intermediate – Advanced
Learn unique arm wrap sequences and level up your aerial vocabulary in this virtual masterclass. Siobhan teaches each of her signature sequences in step-by-step tutorials, with regressions and progressions provided for each.
with any questions – from performance requests to enquiries about hosting a workshop at your studio